I relaxed today after a 6 month stretch and air dried ... I'm not flat ironing ..I'm getting ready to do 4 bantu knots and rock the soft waves tomorrow...
My hair would be longer ofcourse if it was flat ironed....I flat ironed it last month during my stretch and it fell about HL...
Reminder...Last progress pic
March 2010 Relaxer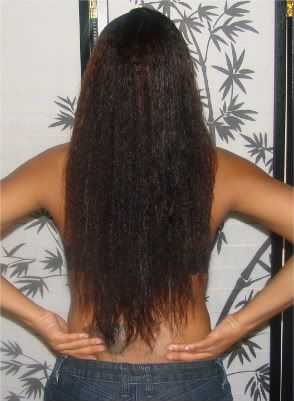 Its almost 1am so I will post my relaxer experience and products tomorrow or Sunday !!!
I darkened my hair just a little with a temp rinse...It will wash out but it toned down my color for the time being...
As you can see my V is still growing out